Contact Us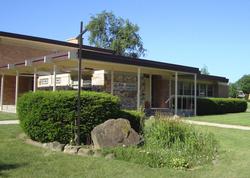 Blessed Savior Parish Office/Center (mailing address)
8607 W. Villard Ave.
Milwaukee, WI 53225
414-464-5033 - phone
blessedsavior@archmil.org
Parish Office Hours: Monday through Thursday, 8:00am – 4:00pm - - - Closed on Fridays
Parish Staff
Rev. Romanus N. Nwaru, Pastor
Eileen Heck, Administrative Assistant
John Henry, Finance Director
Christy Presser, Director of Music
Penny Kannall, Bookkeeper
Dave Liccione, Director of Faith Formation
Please direct any website questions to: bspwebmaster@archmil.org
(to be compatible with most e-mail applications – please copy and paste this address in your e-mail)
Photo/Video Disclaimer
Dear Parishioners and Friends,
In an effort to chronicle the evangelization activities of Blessed Savior Parish for posterity, we will capture photographs, audio and video of various Liturgies and special events. Please note: these media items may be published in print, uploaded to the internet for our website, or even broadcast on radio or television.
Please notify the parish office if your photographs, audio, or video is displayed on the website and would prefer to be excluded. We will do our best to accommodate your request.
Thank you and God Bless!